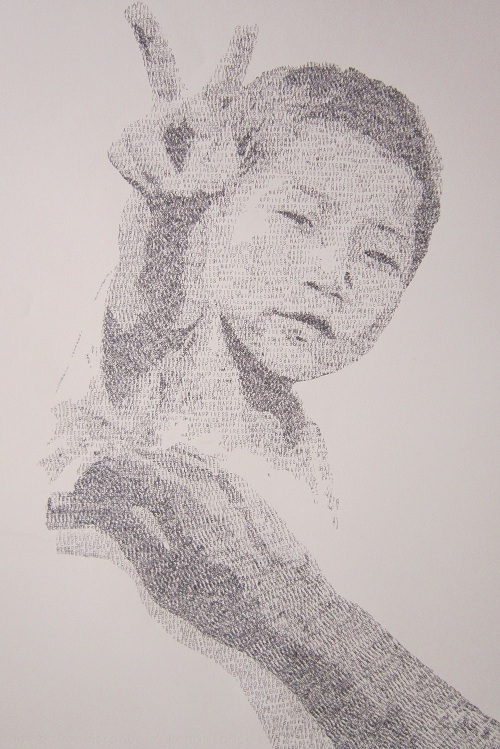 Rebuilding a nation, 2012, ink on paper, 56 X 77 cm
I made this piece a few weeks ago. It is called "Rebuilding a nation" and after all the terrible events in Rakhine state during this week, fueled by haters, I can´t resist to show it. The reason I made this painting had nothing to do with the violence in Rakhine but at this point is has certainly become part of the piece.
I have quoted a good friend of mine and used his words "restrained happiness" for making the painting. I used these words because that is how he feels about the progress in Myanmar and I believe that this is a quite common feeling. At least I share this feeling. I usually get inspired out of anger and try to make it into something beautiful. But with this painting I walked into it with a positive vibe and therefore I think it is important that I share it, especially at these times when one is surrounded by intolerance and uncertainties.
My genuine sympathy goes out to all the victims regardless of who they are. We are all humans. No one is illegal and everyone deserves justice.