People start to drop in from all corners of Southeast Asia and we are working late hours to prepare for tomorrow's opening. I don´t know much about our foreign invaders yet, but have a great feeling about these writers. Good vibes and creativity, what else is needed. So far I have only been able to track down the people from next door Thailand and they have an amazing record.
We are opening tomorrow and around 3 p.m there will be live painting and music. Come on down and support us and the first real Asian graffiti/street art exchange in Boogie Down Yangon. You will find us at 458, Corner of Manawhayi street and Myoma Kyaung street, Dagon Tsp (brown condo under construction near Summit Park view)
Below are some shots of our work in progress and the two paintings I will present at the opening. They are part of a new series (inshallah) which I call #Artistanonymous. It is mixed media on canvas using acrylic, enamel, watercolour in symbioses with glue and shanpaper.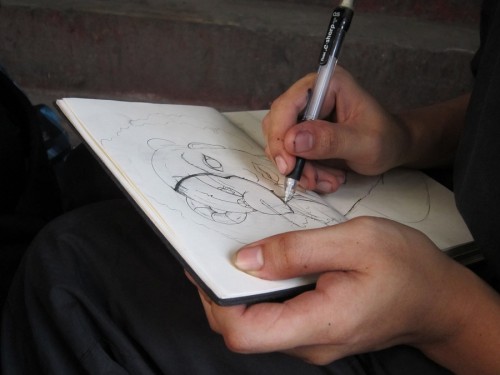 blackbook diaries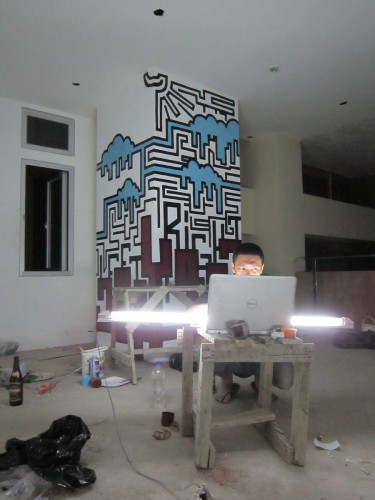 Cap in the back and 220 in the front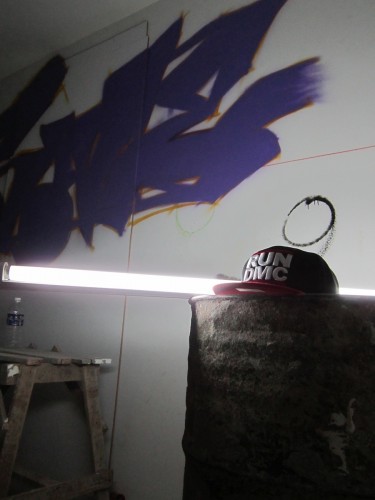 It's Tricky..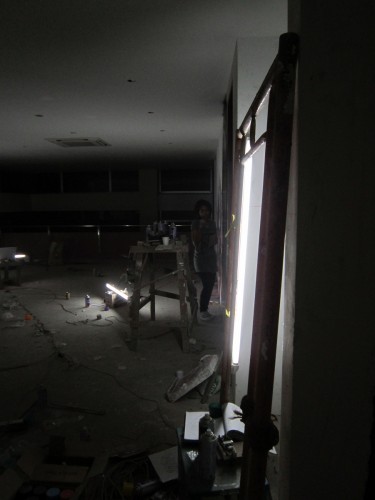 late hours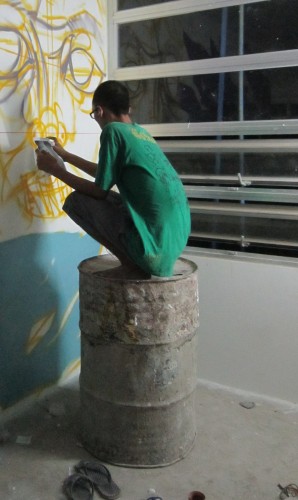 Satan always working overtime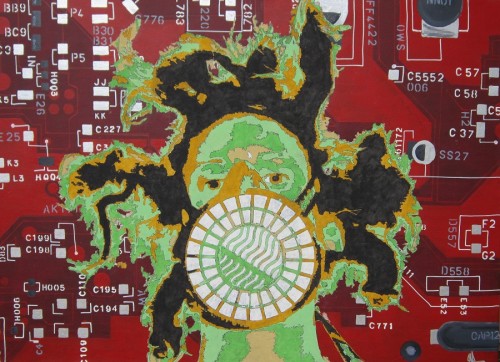 #Artistanonymous #Cap, 2012, Mixed media on canvas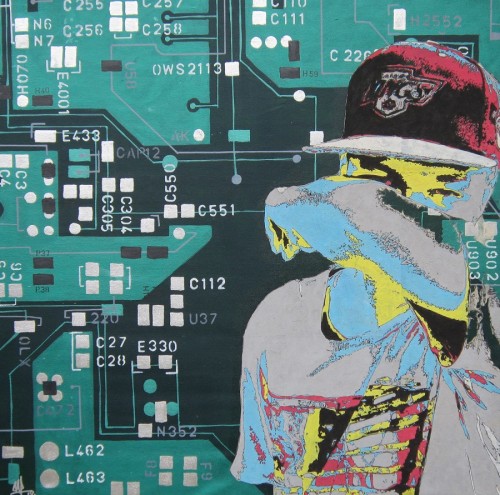 #Artistanonymous #Homeboy, 2012, mixed media on canvas