What can I say,
It was one of the best evenings in my life and best of all is that I can remember most of it (even though I was overwhelmed with work and stress before the opening). Thank you so much, everyone that have been supporting me and all the people that came to look and bought my artwork. I hope you know who you are! We had planned for the full moon (we still have problem with electricity here) but I promise you that the lunar eclipse, making the event even more special, was ordered by someone else. For those of you who could not make it, the show is open until 17th of December so please drop by and have a look, and do not hesitate to contact me about the work. After all the purpose was to create a discussion. Until next time, maaaaadlove to everyone for supporting and pushing the artistic expression in Myanmar forward, respect.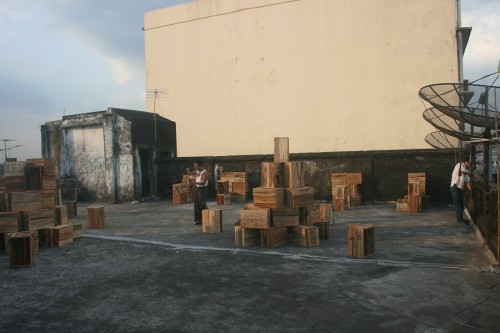 BETA Version Prep work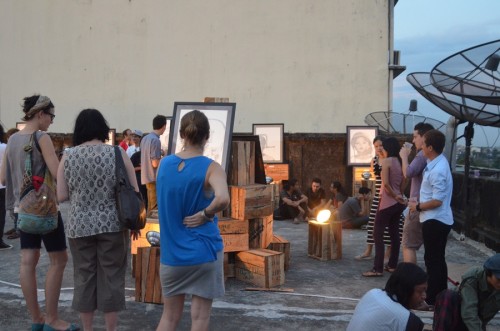 and we´re off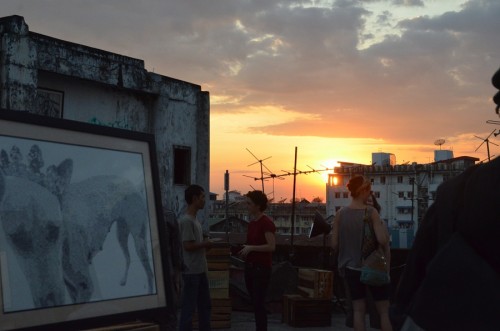 sun is setting over the Queen of all townships (photo by Pansodan Gallery)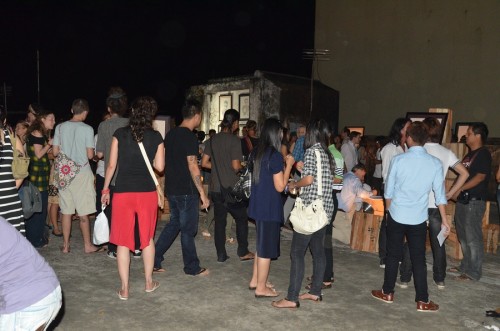 Crowd(ed)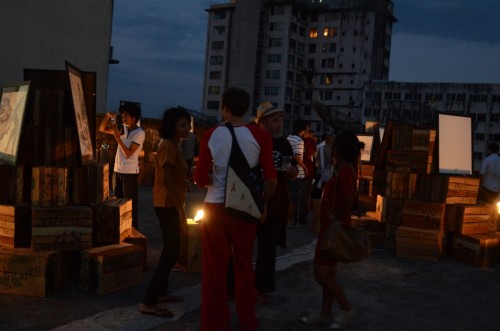 perpetual BETA Versions gathering (photo by Pansodan Gallery)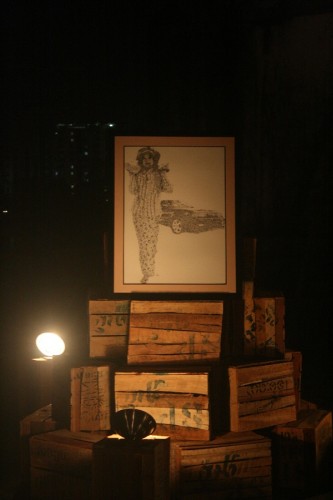 BETA Night drift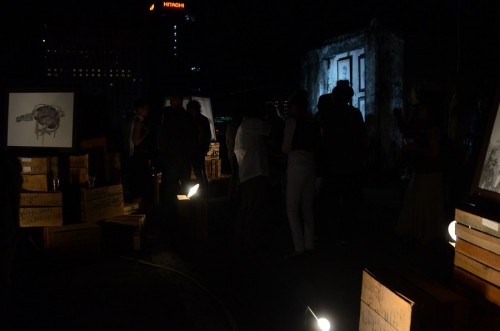 Night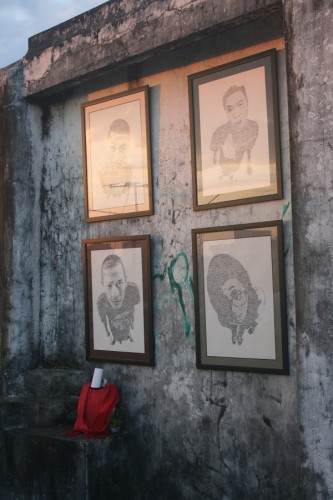 BETA Dream team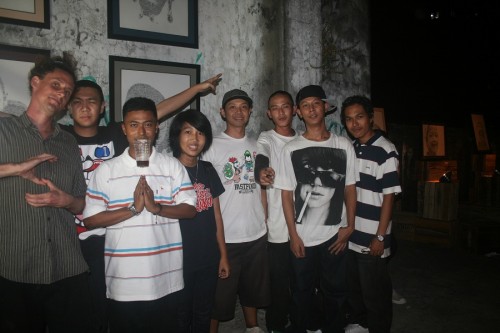 Dream team aka Yangon Finest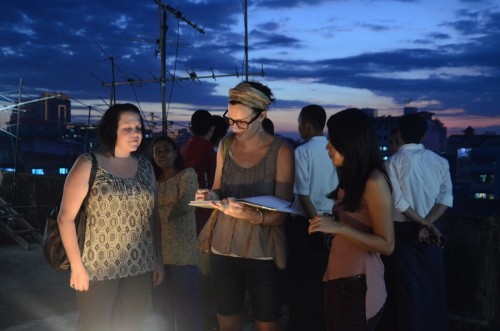 Thank you for all the comments (Photo by Pansodan Gallery)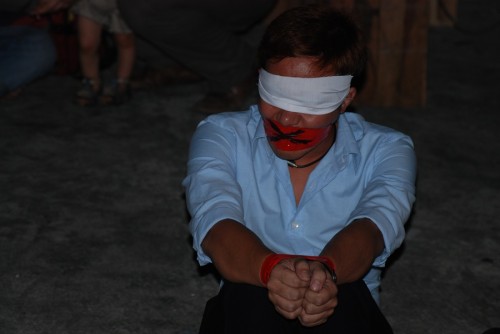 Darko C trying to break the silence
Side Effect, Cap and Emily Phyo
The deal is still on, the painting in the background is still for sale, to the highest bid that is! At the moment the price is 450 USD but you still have time to bid higher. ALL PROFIT goes to the band Side Effect and performance artist Emily Phyo and their artistic careers. I just want to give my respect to these guys, they are amazing people and amazing artists and they made the opening of my solo show very special, thank you so much for being part of my life and my show.
You can also read more about my art in an article published in Myanmar Times, have a look and let me know what you think
If you have photos from the opening please send the to me because I want to remember this special evening. Also, drop by at Pansodan Gallery, the show is on until December 17, welcome!
Now, back to the lab….