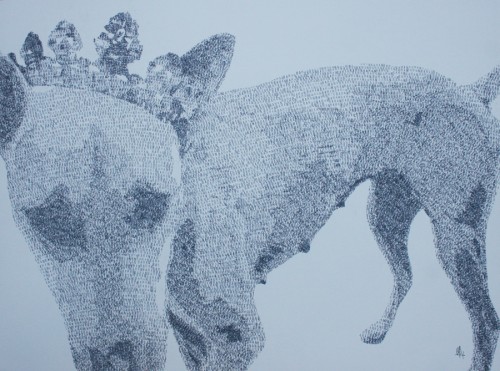 Queen of all townships, 2011, ink on paper, 56 X 76
Happy birthday Annami!
I really hope this day will be the best day ever. Unfortunately you saw me when I made this piece but hopefully you didn't understand that it was for you. One thing, can I borrow the piece for the exhibition? Thu thu have already agreed!
This is a personal greeting and not an ADD for my UPCOMING EXHIBITHION at PANSODAN GALLERY in YANGON, MYANMAR on the 10th of DECEMBER 2011