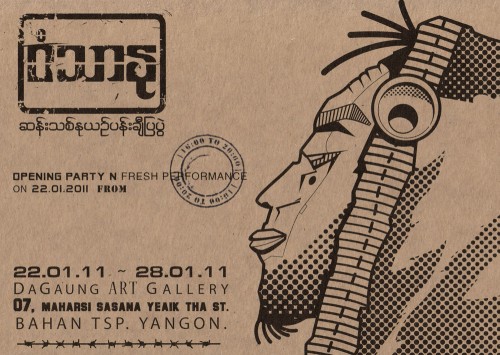 This coming Saturday I have the privilege to be part of a group exhibition together with twenty+ of Boogie Down Yangon's finest. Beside from a wide range of paintings, prints, installations and toys we will have performance on the opening evening. I will contribute with a live graffiti, one (or two) paintings and some rubber relief prints from my latest series.
I would be really grateful if you all could make it, after all, Yangon is the center of universe, at least on this coming Saturday
For those of you that can't make it to the show, I will upload my latest series of rubber relief prints on the web after the opening. They will be printed in a limited edition of 50 pieces each and be up for sale, let me know if you find them interesting.