The three-finger salute has become a symbol of resistance in protest and in art. We are a Myanmar collective of artists who reject military dictatorship. The Myanmar people spoke in unison in a free and fair election and we will do everything we can to deny any cooperation with the illegitimate power grabbers. All artists are invited to join a global salute by creating their version, in their medium and to share it within their networks using #threefingers. This will look different for every artist but the possibilities are endless and the noise can be deafening. The louder the volume, the harder it is for those seeking to steal the future to succeed.
Upload your resistance art on http://www.threefingers.org and tag your work in social media with
#Threefingers
#whatishappeninginmyanmar
#FightWithArt
This is my contribution. Lets make the revolution beautiful!
Everything will be OK, 2021, Inkwash and UV ink on paper, 56 x 38 cm.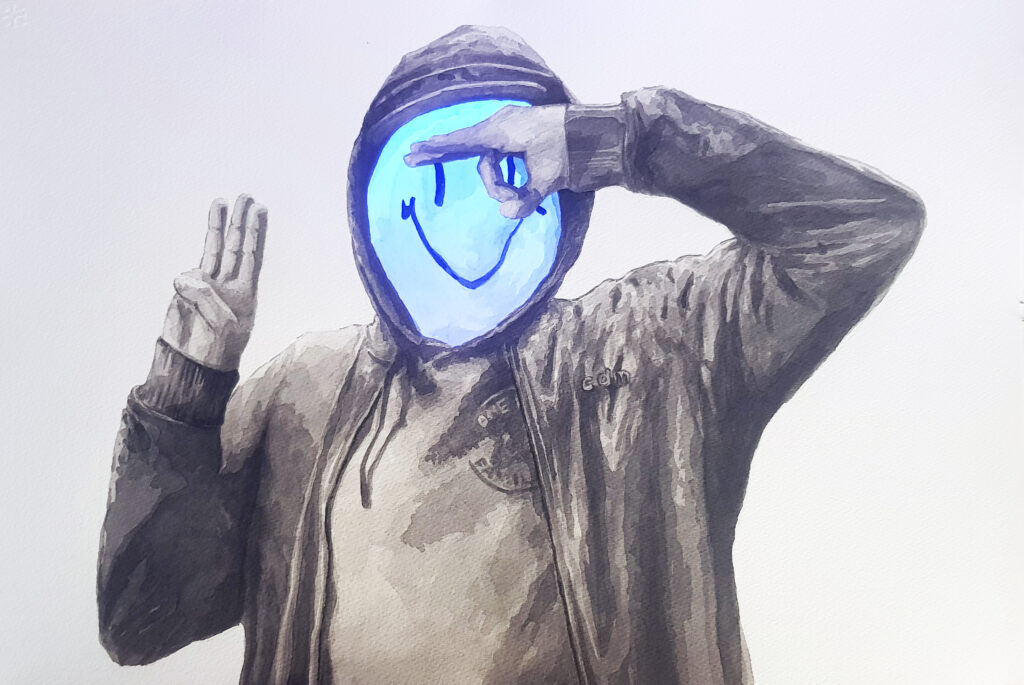 Using the power of this creative collective, we'll mobilise a global audience, grow awareness, raise funds for civil society groups and lobby organisations and governments to step up the pressure and defend democracy.
CONTACTS:
General inquiries: contact@threefingers.org
Media inquiries: media@threefingers.org
Website: www.threefingers.org
Facebook: https://www.facebook.com/lattthonechaung/
Instagram: https://www.instagram.com/lattthonechaung/
Twitter: https://twitter.com/LattThone