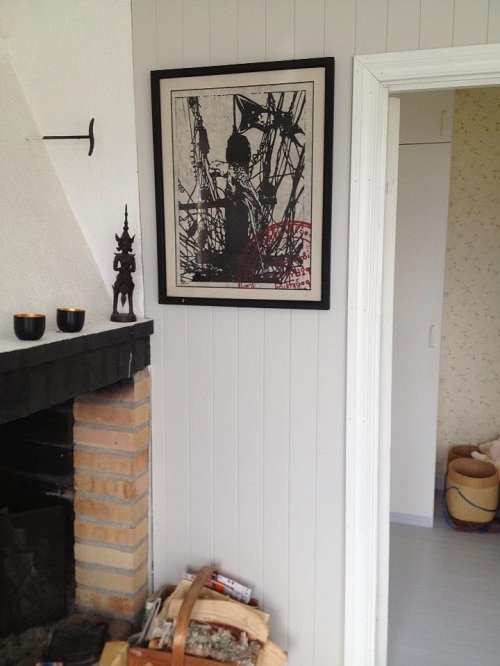 Breaking Silence V print, 2011, Ink print on Shan paper, 390 X 580 (50 Pcs limited edition)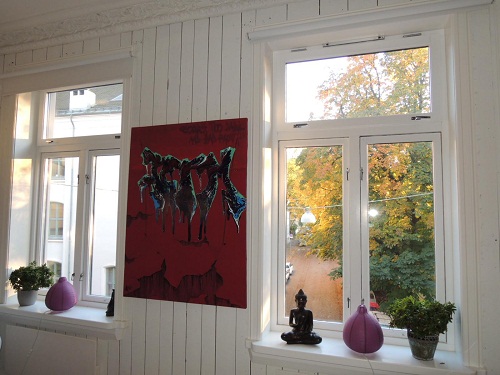 Toys Ain't Us, 2010, Acrylic/Enamel on canvas, 912 X 1218
It is really nice to see what is happening with the paintings I sell. This rare parrot from the "Breaking Silence" series of ink prints was spotted in Trondheim, Norway. It looks like it has found its nest next to the open fire. Which makes my heart warm as well. If anyone else of you have any other photos of my works, please share it because I am very curious to see their new homes. It is also a really good way of keeping in touch so please keep sending those photos!
The second painting titled "Toys ain't Us is located in Oslo it seems……
Today I also sold another print from the same series. As for now it is watching over Kandawgyi Lake, Yangon and then will move on to New Zeeland, but hopefully not until next year. Thanks to everyone who is supporting me in doing what I like the most!
And yes, ATM cans still sucks!