While in Nepal for my exhibition "Mark my Words" at Image Ark Gallery I also got the chance to meet some amazing and talented artists. Especially Sadhu-X aka Aditya Aryal and Deadline aka Shraddha Shresta from the art collective Artlab who I did a collaboration with (see below). I am also very grateful and honored of having them as opening speakers at my exhibition. Big up for the sweet words. Also, thank you very much for sharing everything with me about your work and the art scene in Nepal. I really hope that our paths will cross in a near future. For those of you not familiar with the urban art scene in Nepal I suggest you to check out their work. They got some sweet skills and good hearts.  Below you will also find some random shots from the Artlab studio. But first our little collaboration in the streets of Kathmandu. check it.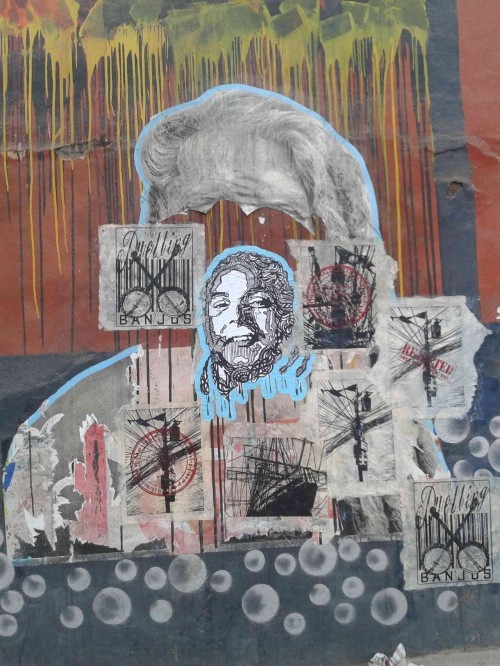 Cap and Sadhu-X opposite the National stadium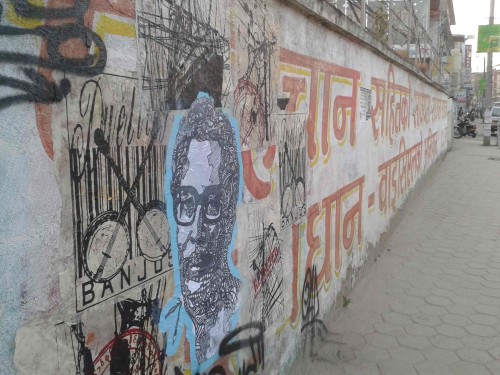 Cap and Sadhu-X collab on unknown street of Kathmandu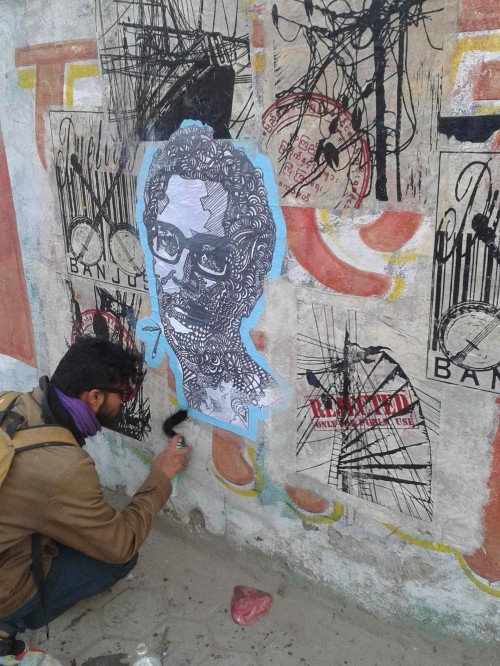 Sadhu-X in action, Street unknown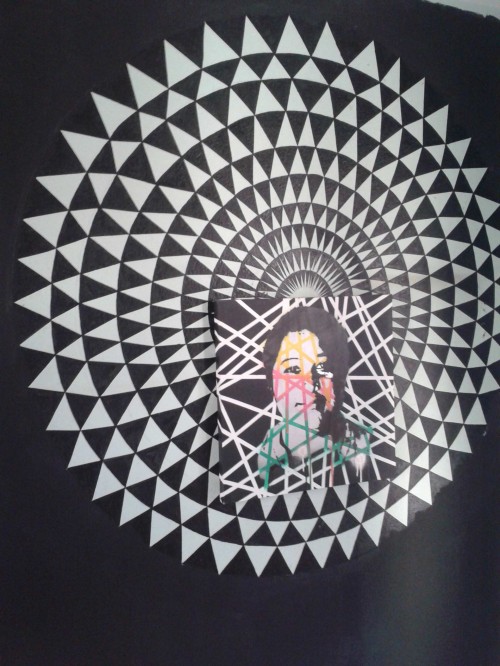 Artlab studio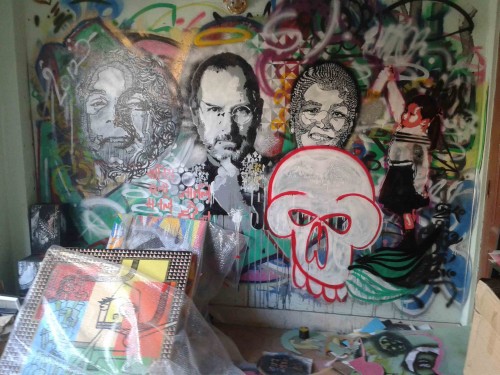 Artlab doodle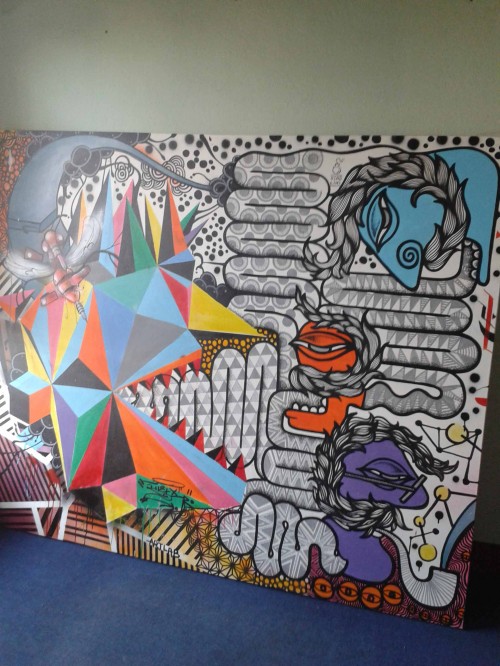 Artlab studio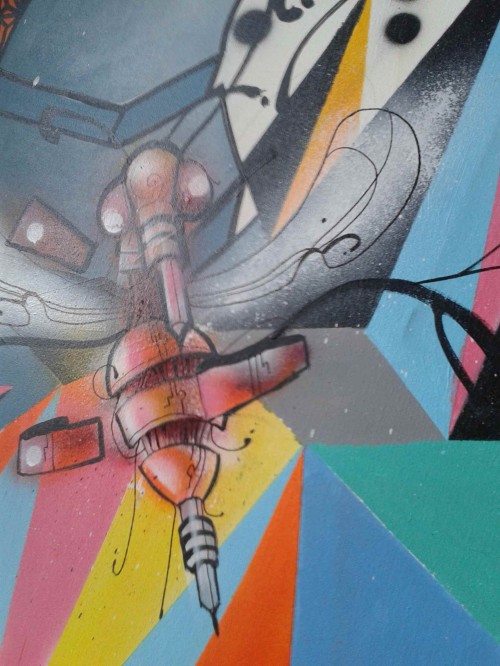 Tattoo machine/satellite detail of above piece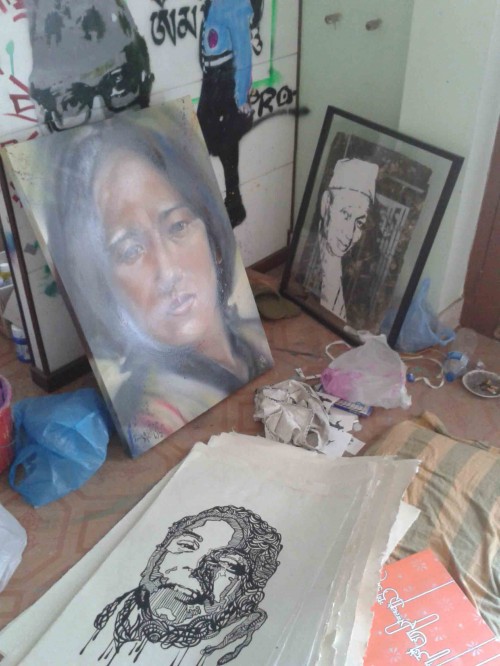 various pieces from Artlab studio. I got myself some screen prints from the collection in the lower part of the photo!